BI-050
Blister Sealing Device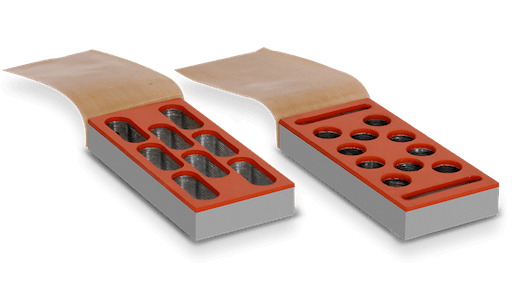 Features
BI-050 is a manual blister packing device that can produce one blister at a time. The sealing process is done with a household iron.
Each device can support one tipe of dosage and shape.
This device is specially designed for pharmacies that manufacture and process their own dosages at a very small scale.
Supplies
The device uses thermoformed and pre-cut blisters, with a sheet of alumnium on one side. These blisters are manufactured and provided by Maclen.
The blisters come in standard sizes but can also be ordered in custom shapes/sizes.
Maclen also offers an identification card that attaches to one side of the blister allowing to label the drug/dosage inside the blister.
Specifications
Compatible Tablet Sizes
6 to 12 mm diameter

/ 0.24 to 0.47 inches diameter

Compatible Capsule Sizes
#000 #00 #0 #1 #2 #3
Single Dosages
Contact us for custom blister shapes/dosages.
Size of the Blister
90 x 40 mm

/ 3.54 x 1.57 inches
BI-050 / Get a Quote
We ship worldwide