EM-120
Manual Capsule Filler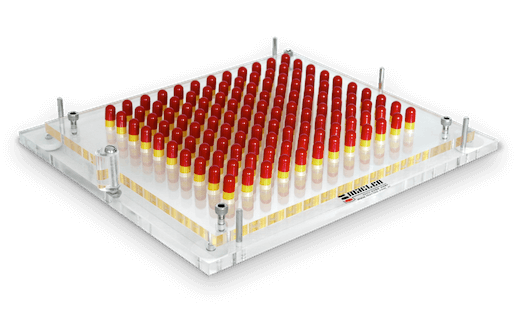 Features
EM-120 fills up to 120 capsules per cycle. It features adjustable legs to easily align the capsule holder to the exact height of the capsule.
A free spatula is included to help evenly spread the dosage.
Details & Add-Ons
Each filler only works with one specific capsule size. A multi-capsule tamper is available, and is sold separately.
Specifications
Production
120 capsules per cycle
Compatible Capsule Sizes
#000 #00 #0 #1 #2 #3 #4
Dimensions
42 x 270 x 270 mm

/ 1.65 x 10.63 x 10.63 inches

Weight
1kg

/ 2.2 lbs
Where to buy?
Find our products on the following online stores.
If your country is not on the list or the product/size you want is not available, please fill out the form below to request a quote.
EM-120 / Get a Quote
We ship worldwide