BM-300
Manual Blister Packing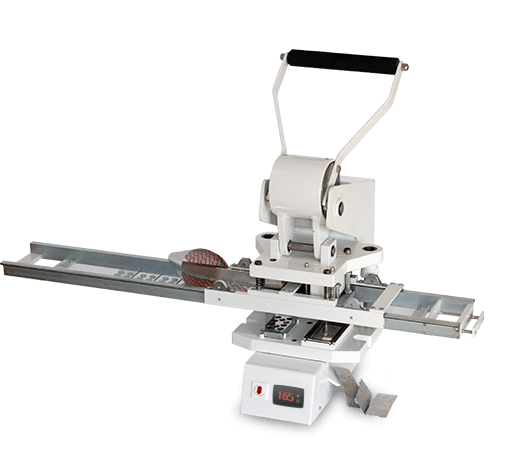 Features
BM-300 cuts and seals over 300 blisters per hour, and is designed for both capsules and tablets.
The machine supports multiple dosage sizes and blister shapes. It's compatible with standard round tablets from 6mm to 12mm in diameter, capsules size #000, #00, #0, #1, #2, #3.
Supplies
The machine uses plastic and aluminum sheets together — both of which are manufactured and supplied by Maclen.
Plastic sheets come in standard sizes but we also offer custom options and aluminum branding.
Specifications
Production
Up to 300 blisters per hour
Size of the Blister
40 x 90 mm

/ 1.57 x 3.54 inches

Weight
38,2 kg

/ 84.22 lbs

Input
220V
Power
400W
Machine Dimensions
63.5 x 95 X 37.5 cm

/ 25 x 37.4 x 14.76 inches

Minimum Work Area
152 X 37.2 cm

/ 59.84 x 14.65 inches
BM-300 / Get a Quote
We ship worldwide